Reseller Web Hosting with
Australia's Fastest Servers
Create your own customised high-performance web hosting plans.

Melbourne

Sydney

Melbourne

Sydney
*Price after discount is applied. Valid on the first invoice only and up to an annual billing cycle (12 months). Prices are in AUD and include GST; other currencies available.
Our backup retention period is:
Get WHM Australian Reseller Hosting with Fastest Servers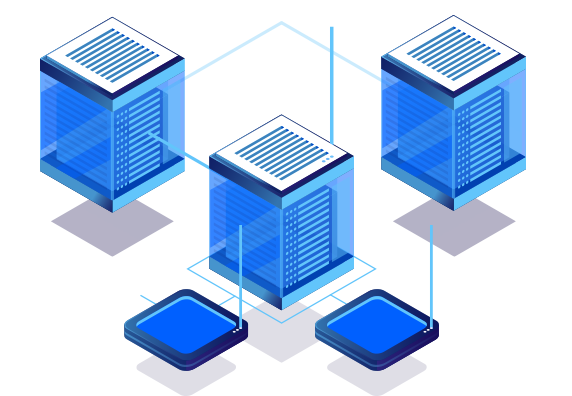 Looking for an easy way to manage multiple cPanel accounts with custom packages? Reseller Hosting (also known as WHM hosting) is the perfect solution for resellers, design agencies, web developers and IT service providers.
You can create cPanel services with customised hosting packages and resell these through WHMCS, Blesta or through the API at any price.
Speak to us today and we'll show you how to get started with reselling!
Compare DreamIT Host to other Australian reseller hosting providers.
NVMe Based Storage
Unlimited Bandwidth
Unlimited Email Accounts
Over 400 One-Click Apps
cPanel with CloudLinux
PHP from 5.1 through to 8.0
Dream Relay
Advanced Spam Filtering
DDos Protection
24/7 Ticket Support
HTTP/2 Enabled
CloudFlare Supported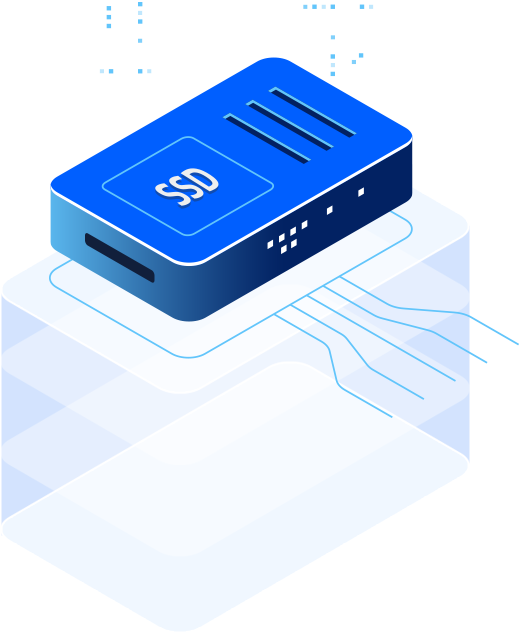 NVMe is up to 12x faster than an HDD based server
As of late 2018, DreamIT Host was the only known Australian Web Host to offer NVMe. In order to continuously remain the best, all new Web Hosting servers are provisioned with NVMe, which is 12x faster than an SSD server.
Give your website the best performance by choosing DreamIT Host.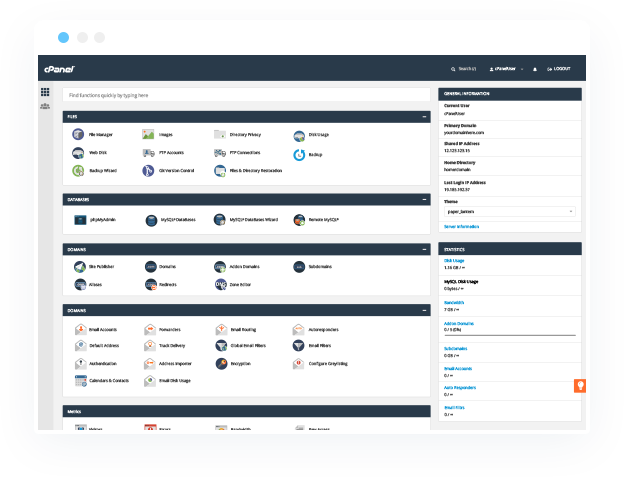 Looking for a Dedicated DirectAdmin or cPanel Server instead?
Need more than just a Reseller plan? Already outgrown our max quota? Pricing will include the licenses for all the features we currently offer on our own hosting plans.
Click the link below to learn more about our Dedicated DirectAdmin and cPanel Servers.
Dedicated Servers
All-In-One Communication Suite
Designed for those who settle only for the best — CrossBox is beautiful, dazzlingly fast, and comes with advanced features that provide you and your team with cutting-edge communication technologies.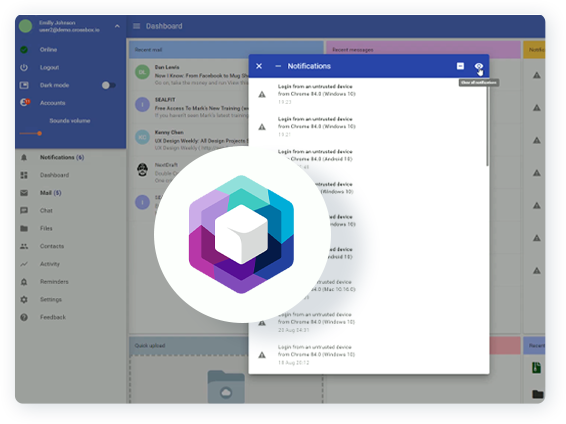 24/7 Australian Ticket Support — here to help all day, every day!
DreamIT Host is proudly Australian Owned and Operated.
Our awesome customer support team are located in Melbourne.
Whatever you need, we'll help sort it out!

We join the hosting services for a week. The loading speed is very good (much faster than our old hosting) and their support team is prefect to me, specially myself who don't understand much about DirectAdmin. Good Job Team Grayson J.
23:59 11 Aug 22
Extremely understanding & has a good attitude in tough situations i really do thank you for being patient with me with my first investment with you plus being a newbie and i also thank you for the successful withdrawal of $15,000

...

within seven days of trading. I recommend Mathew navas to everyone out there wanting to make profits through crypto, forex or stock trading. Contact him now through: mathewnavas691@gmail­.com or through his WhatsApp number: +1 762-239-1392

read more

Always quick to respond, always extremely helpful. DreamIT Host is a fantastic Australian-based provider, highly recommended.

Lindsay P.
07:50 25 Jul 22
I have to say for a person that did not grow up with computers and was looking for a company to move to from my last hosting company I cannot say enough about this company. They not only assisted with moving everything across

...

they spentany hours making sure all my emails were set up and had a ton of patients with me. Thank you Thank you Thank you. Any old person needs a company to host for them this is it an Aussie own with some great staff that nothing is a problem

read more

Swapped to DreamIT from Crazy Domains. The hosting has been so much better to date. The site loads so much more quickly, the aftersales support has been great at working through some issues. instituteofsportsandspines.com.au

...

thanks them for their service and support.

read more I have used DreamIT Host for almost 2 years now, and I have never had an issue. Support has always been helpful and quick.

Absolutely the best web service in Australia.Abs and Jamie respond to all queries and keep a smooth flow of service. Highly recommended.

Great service, fast Australian based servers. Support very efficient - early days but all seems great so far!!

Awesome Company to deal with and so easy to set up or move my domain. thanks Dream It 👍👍😀 Gabrielle C.
02:39 23 Jun 22
DreamIT Host have been so amazing during the transition of my 290 odd clients from 2 servers with a competitor company to one server with DreamIT Host.

Their support is fast and efficient and their price is less than half

...

what I was previously paying for.

I would not hesitate to recommend them.

justpurple website design - Cairns

read more

Helpful, good price, Australian own, servers located in Australia

Robert Jenkins (.
13:58 16 Jun 22
First impressions are that these hosting partners are competent, cost effective and provide a fast interaction. I'm shifting some email hosting to them now and it appears to be efficient and effective.

exar@gmail.com.au W.
01:04 16 Jun 22
Had these services with a major telco for years which was really terrible in every way. DreamIT Host provide awesome domain/email hosting, locally (Melbourne). Super reliable, staff really helpful. Should have moved years ago.

Uptempo Entertainment I.
09:59 29 May 22
I switched to DreamIT only yesterday after using Hosting Australia for 4 years and I am literally blown away with the speed & efficiency that was shown in migrating my website & email to DreamIT servers. Hosting Aust sold out and

...

went offshore 6 months ago without advising existing clients and we have had many, many missing emails and bad service ever since.I am so excited to be back in the hands of an Aussie company with local servers and local SUPPORT! Thankyou so much to Jamie & Abs. You guys are just awesome. Please stay in Australia!!!

read more

Very responsive and professional

The service and support that DreamIT provide is amazing.I recently had a migration of a website done by them, which went perfectly smoothly.Because I am a web-design novice I almost immediately broke something on the website

...

and in desperation, asked them to restore the website.Not only was my site up and running again within an hour, they did this service (better, faster service than my previous hosting company) as a courtesy.I can't recommend them highly enough.

read more Percival P.
10:38 17 May 22
The service and support that DreamIT provide is amazing.
I recently had a migration of a website done by them, which went perfectly smoothly.
Because I am a web-design novice I almost immediately broke something and in

...

desperation, asked them to restore the website.
Not only was my site up and running again within an hour, they did this service (better, faster service than my previous hosting company) as a courtesy.
I can't recommend them highly enough.

read more

Can not recommend these guys enough.I switched over from a different service provider and have had nothing but an awesome experience with these guys.They are happy to help no matter what issues arise and they sort it fast.Main

...

reason I chose to switch to them was the price at the start, but the service is what is by far the best bit about them.

read more

William W.
05:14 22 Apr 22
Over the years my organisations have been with numerous providers, DreamIT Host are a level above, important to us is service response time, we are not left waiting. 😀

Great customer service and very helpful

Pleasure to deal with, easy migration and set up. Great hosting for my clients wordpress sites as DreamIT run on Litespeed with NVME drives - ideal for query-heavy, database driven websites.

Dream IT Hosts are great! You can really experience the difference in speed. So far very happy. Support is good too. Keep up the good work!

Timothy W.
00:07 11 Mar 22
Really pleased with the speed. After my previous host got acquired, I'd considered switching to VPS, trying out CyberPanel and RunCloud on Vultr High Frequency, but I found that DreamIT was actually faster than CyberPanel and

...

comparable to RunCloud, so I discontinued the idea. I'm on the Reseller plan.

read more

Michael B.
22:44 08 Mar 22
excellent hosting service and great local support as well. web chat support guys can answer anything and there response is very fast ... i use full service email hosting and im very happy with it Chevelle J S.
03:39 23 Feb 22
These guys are amazing in their customer service. Extremely quick if something major happens. The pricing plans are extremely cheap and best of all they are in Australia. Wouldn't go anywhere else after having been with others

...

and now quite a few years with these guys.

read more

Chevelle S.
03:37 23 Feb 22
Absolutely awesome bunch of people, great customer service, always answer my questions and if something dramatic happens with any of my websites, they are quick to fix and find solutions. Very cheaply priced with all the fringes.

...

Wouldnt go anywhere else.

read more

Linda Russ (.
09:15 12 Feb 22
I have only high praise for the team at DreamIT.They operate as a super professional collective and nothing is too much for them.I had quite a few complex issues that needed sorting out with my website and these guys were all

...

over it.With high level communication response speeds, politeness, understanding and professionalism, I recommend DreamIT to all.

read more

Excellent team to deal with. Smooth experience changing over to this hosting service. They took care of everything. Transferred my domain and set up an alias to direct traffic from an old domain. Customer service were great

...

at following up and delivering updates through the whole process. Highly recommended.

read more

Dream IT Hosting is amazing, I'm new to the world of hosting and building my website, I have encountered many tech challenges and have been learning along the way and made mistakes. The support I have been receiving is above

...

amazing they are so helpful and get everything sorted for me. The speed of my site is excellent and the support team are the best I have ever dealt with. If I could give 8 out of 5 I would. If you are knew to domains etc I highly recommend dream it as they are the best and for people who are looking for great service and support and excellent performance on your website join dream IT now it will be the best decision you make.

read more
Frequently Asked Questions
If you don't find what you're looking for, feel free to contact us through live chat or phone.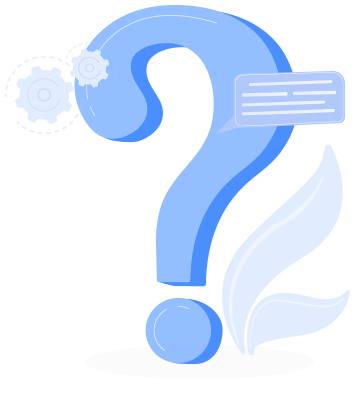 Where are your servers located?
DreamIT Host operates servers in Sydney, Melbourne, Auckland and Singapore.
Do you offer free SSL for all accounts on a Reseller Hosting plan?
Yes, we offer free SSL Certificates from Sectigo® on all DirectAdmin accounts so you and your customers won't need to purchase any on top of your hosting plan.
Will my websites, files and emails be backed up?
Yes, we use JetBackup to automatically backup your websites, files and emails. Backups are completed hourly and you can easily restore information from your control panel.
I need more resources than a Reseller Account. What are my options?
If you have outgrown the max quota of our Reseller Hosting plans, you may want to consider a Managed Server instead. With a Managed Server, you will receive access to an entire server and all its resources.

99.95% Uptime Guarantee
Having a reliable website is vital
to prevent your website from
missed sales or damaging your
reputation. Our team is available
all day and night to ensure
maximum uptime and reliability.
You can get in touch with us easily
with our fast response time.

Optimised for eCommerce
Our servers are designed to handle high demanding websites without affecting other websites too. Now you can focus on the things you love, and we'll take care of the rest. Don't forget to use our free WordPress LiteSpeed Cache Plugin to boost your website's speed!

Lightning Fast, LiteSpeed
Located across Australia and are optimised for maximum performance. Using numerous selections of software, manpower, and love. Our control panel is easy to use and full of features to get your websites up and running in no time.