Aug 18, 2021
How to Install WordPress with Softaculous via DirectAdmin
Follow these simple steps to install WordPress with Softaculous via DirectAdmin:
1. Log in to your DirectAdmin account. For instructions on how to log in to your DirectAdmin account, please click here.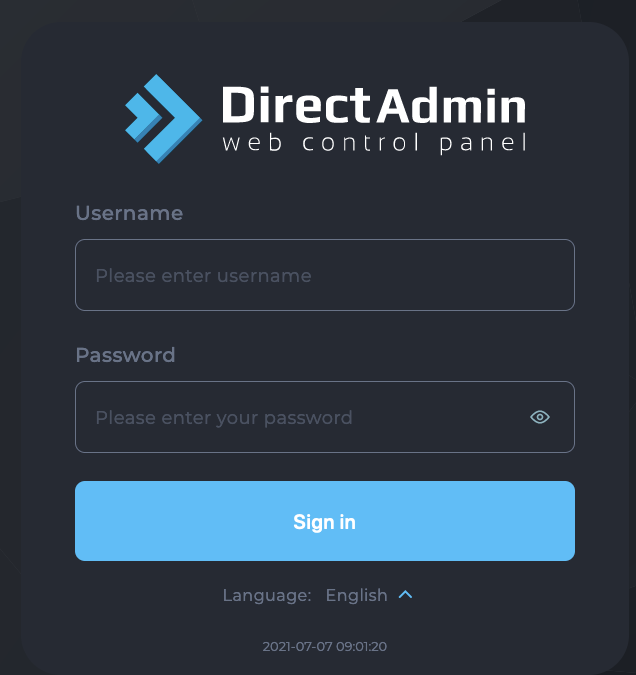 2. Scroll down to Softaculous Apps Installer, then click on the WordPress icon.

3. This will open the Softaculous page for WordPress. Click the Install Now button.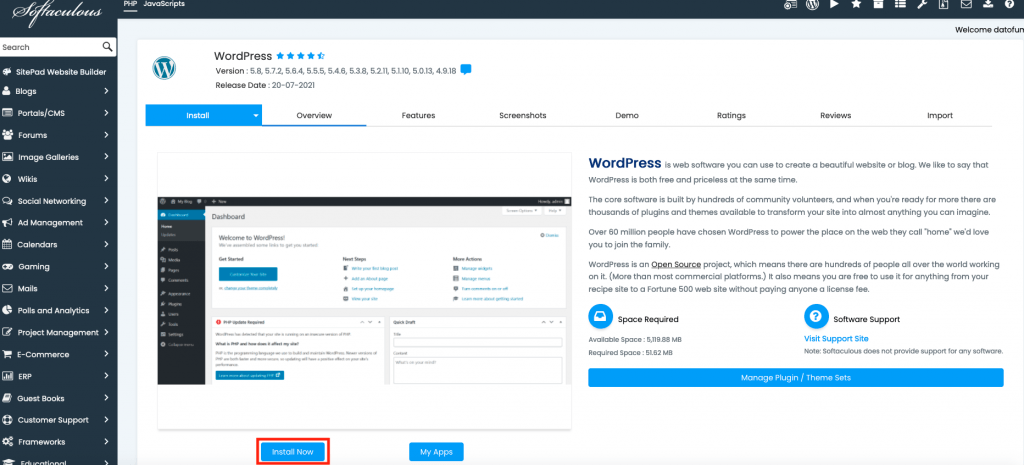 4. You will need to fill out the following details for your installation. Under Software Setup, select the domain that you wish to install WordPress on.

5. Under Admin Account, you can set up your username and password to log into your WordPress backend. You should also enter an Admin Email to receive any updates. These details should be saved and kept somewhere safe.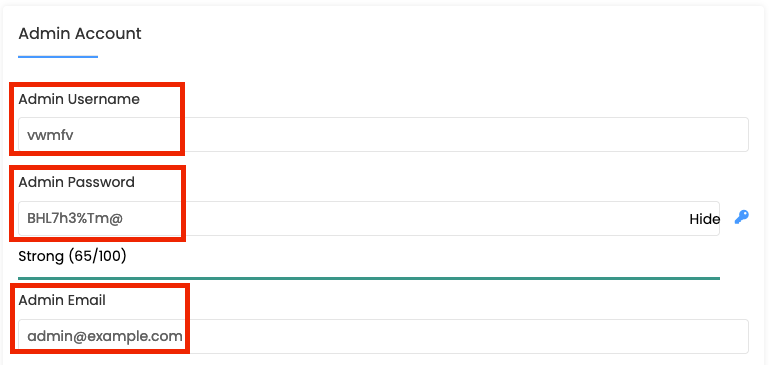 6. The following settings are optional.
Under Site Settings, you can edit your site name and your site description.

Under Choose Language, you can select the language that you want WordPress to be installed in.

Under Advanced Options, you can modify the name of the database that will be created.

Under Select Theme, you can select different themes to install for your website template.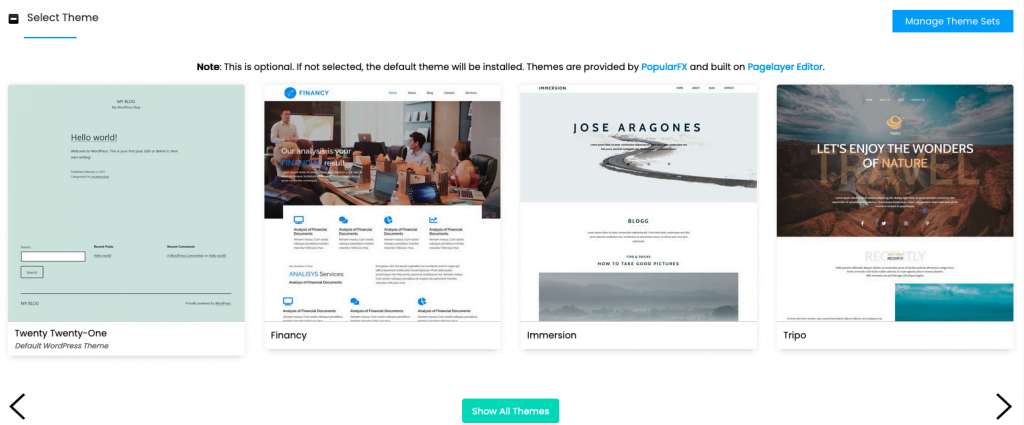 7. Scroll down to the bottom of the page, then click the Install button.

8. Wait for the loading bar to finish.

9. Once the installation is complete, it will give you a summary of the installation. It will specify the URL where WordPress was installed and the WordPress Admin Login URL.