Jul 07, 2021
How to Log in to DirectAdmin
Follow these steps to log in to DirectAdmin:
There are two ways to log in to DirectAdmin. You can do this via your MyDreamIT Portal or your domain URL.
Method 1 – Log in via your MyDreamIT Portal
1. Log in to your MyDreamIT Portal. To do this, click here.
This will take you to the MyDreamIT login page. Your login details are the email and password you used to sign up for our services.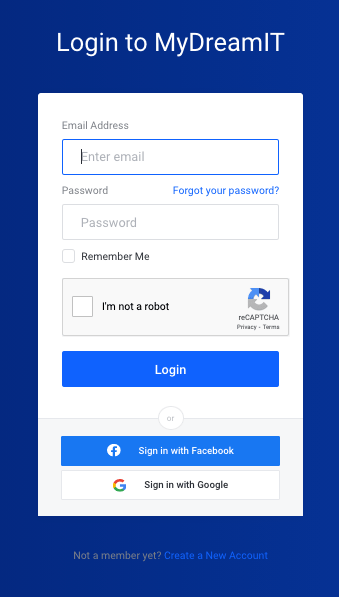 2. Once you are logged in, scroll down to Auto Login Panels, then click Login to DirectAdmin.

Method 2 – Log in via your domain URL
1. Open your browser and type in your domain followed by :2222 in the address bar.
For example, if your domain name is example.com, you would type in example.com:2222.

2. This will take you to DirectAdmin login page where you can enter your DirectAdmin login details.

Note:
Your DirectAdmin login details can be found in your Product Welcome Email. Your Product Welcome Email would have been sent to you when you first ordered a service from us. If you require assistance with finding your login details, you can raise a support ticket via your MyDreamIT Portal and our team will assist you further.