Sep 09, 2020
How to Do a Full cPanel Account Backup
Follow these steps to do a full cPanel account backup:
It's important to regularly backup your data. We recommend completing a full cPanel account backup every month. Ready to get started?
1. Log in to your cPanel account.
2. Under the Files section, click on Backup Wizard.


3. Under Step 1, click Back Up.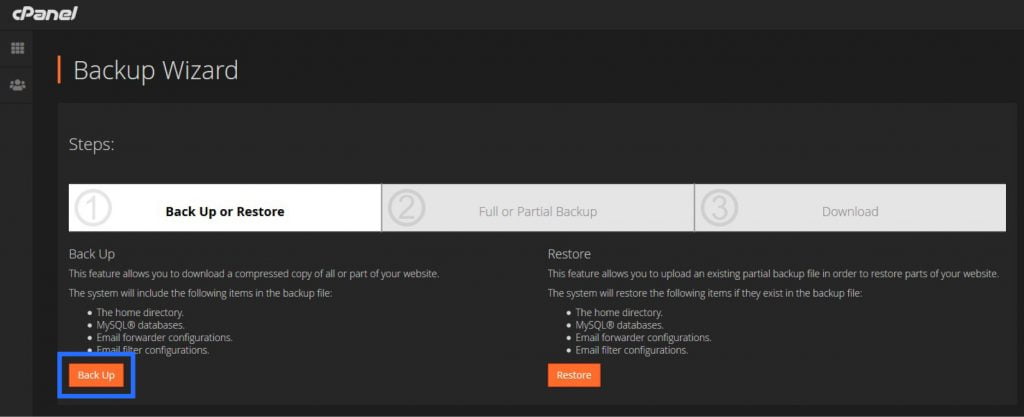 4. Under Step 2, click Full Backup.


5. Under Step 3, you can choose to receive an email notification when the backup process is completed.
To opt-in: Enter the Email Address that you want the notification sent to.
To opt-out: Select 'Do not send email notification of backup completion'.
Then click Generate Backup.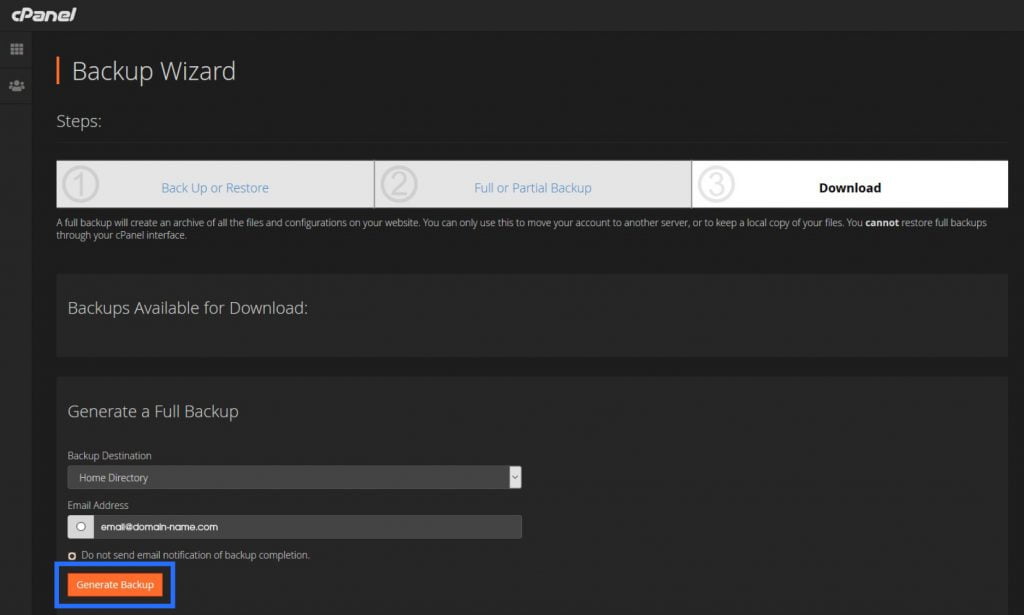 6. You will see that your backup is in progress. Now click Go Back.
(This will take you back to the Step 3 download page.)


7. There will be a new section called 'Backups Available for Download'.
Please note: If the text [inprogress] is present, the backup has not finished generating.


8. Once the backup has completed generating, click on the backup and it will start the download process.