Reseller Hosting Australia
When you are signing up for a reseller hosting account then one of the major factors to consider is the control panel software. The control panel software for reseller hosting is really fundamental to the profitability, efficiency as well as the growth of your online business. The control panel comes with your reseller account will help in removing various complexities in managing a server and make the reseller web hosting experience much better. Here are some ways on how you can go about Web Hosting Reseller Plans Australia.
What is a reseller hosting control panel?
You can carry out Best Reseller Hosting Australia , South Africa, and Brazil or from anywhere but the one thing without which you can't do anything is a control panel. A reseller hosting control panel is an online web-based application which allows one to very easily manage the reseller hosting account. As website management software, a reseller hosting control panel gives ones the power to adjust and manage almost every part of the reseller hosting account in real time. You can create subdomains, set up mail accounts, manage FTP clients, and add databases and so much more for both yourself and your customers. Generally, the control system you will get depends upon your personal reseller hosting account, either windows or Linux.
There are a lot of reseller web hosting control panels present in the market today and every one of them comes with its own features and benefits. The following will give some insight on it:
There are some Cheap Reseller Hosting Australia providers which give customers the option of choosing their very own control panels but most of the web hosts include a pre-configured control panel within their reseller hosting packages.
cPanel
This is the most well-known control panel because it comes with a user-friendly interface and its simplicity of use. cPanel us quite versatile and is able to run smoothly while offering an array of features. The average cPanel account offers web hosting resellers the Web Host Manager (WHM) application which is useful for account management. WHM allows one to create hosting plans as well as accounts for clients, view bandwidth and storage usage, install SSL certificates and much more. It is extremely user-friendly but also features rich.
Plesk
It is available on both Windows and Linux web hosting servers. Plesk offers Reseller Website Hosting Australia the best of both these servers. With it, you can get both flexibility and user-friendliness. There are certain places where Plesk clearly excels when compared to other control panels like clustering support. Its interface is very similar to that of Windows XP which is one reason why many reseller hosts choose to advertise Plesk to the windows web hosting platform.
Helm
Steadily gaining more popularity among the webmasters and web hosts, Helm gives Plesk users a very familiar feel since it very closely resembles Plesk in its interface design. One of the reasons why Helm is preferred is because it offers simple navigation options within the user accounts. Helm brings a kind of total control from a very single point if entry which allows web hosts to calmly manage all customers and resources centrally. This also means that significant savings on resources and time when compared to the other types of control panels on the market.
Enkompass
This is a version of cPanel for Microsoft Windows. Enkompass comes with the same features as cPanel does. It is offered free and version 3 remains free for download but there isn't any further support or development as of now.
DirectAdmin
It is a graphical web-based control panel for web hosting which is designed to make website administration easier. It is compatible with various versions of CloudLinux, Red Hat Enterprise Linux, Fedora Core, Ubuntu, CentOS and more. You will need 500 MHz processor, 1 GB memory at least with 2 GB of swap memory, at least 2 GB of free HDD space after Linux installation for running DirectAdmin.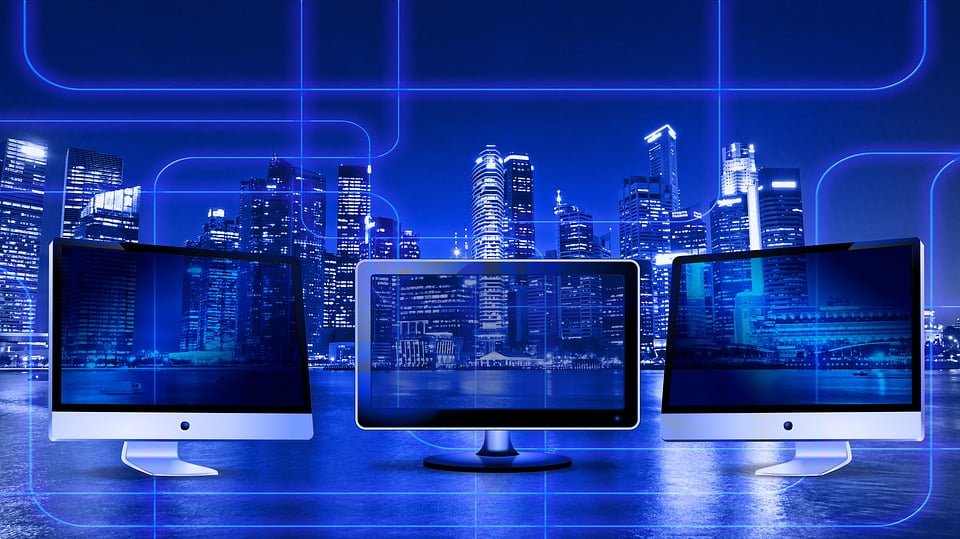 Webmin
This is a web-based system configuration tool for UNIX resembling systems even though recent versions can be installed and running on Windows 4. It allows one to configure the internals of the operating system like disk quotas, users, configuration files or services as well as modify and control open source apps like the Apache HTTP server, MySQL or PHP. Based on Perl, it runs its own web server and process. It is built around the modules which have an interface to the Webmin server and configuration files. This allows one to add new functionality easily.
H-Sphere
Australia Web Hosting Reseller H-Sphere is a web hosting automation control panel that allows for shared web hosting services. It is available for UNIX, Linux, MySQL, PostgreSQL, Microsoft SQL, and Windows environments. It comes with:
A built-in the billing system that allows for a variety of payment methods.
You will also find multiple hosting solutions like database load balancing, RealMedia, SharePoint and more.
H-Sphere additionally offers anti-spam and antivirus filtering along with integrated WebMail as well.
Various types of logical and physical servers are managed from one control panel itself. More servers can also be added when needed.
It offers multilingual support like German, English, Dutch, Italian, Russian, Spanish, Portuguese, French and other languages.
Beginners might find it to be a little too complicated but advanced users will surely appreciate the controls and features which this offers to the end user. But it should be kept in mind that H-Sphere is expensive as well.
DreamIT host is the web hosting service in Australia that offers every facility under one roof. You get the best choices of control panels, get advanced technical support, get amazing features at affordable prices and much more. They will help you in every step along the way so that your business unfurls smoothly and runs profitably.
Choosing among so many control panels can be a tough task but always keep in mind what you ideally want for your business first and then consider the budget that you have. This will certainly help narrow down choices.
Browse here to know more in detail about Web And Email Hosting Australia